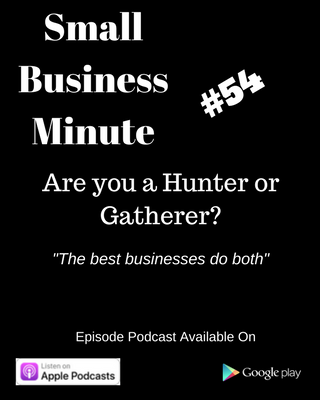 I like to define entrepreneurs into one of two categories, they are either a hunter or gatherer.
A hunter is someone who's business requires them to go out every day and find new customers. Whereas a gatherer is much like a farmer who continuously harvests business from an established base of existing customers. The best businesses do both.
Of course, all entrepreneurs start out as hunters. They must, because they don't have an existing customer base from which to harvest. Survival in the early days requires hunting every day, otherwise they won't be in business very long.
Neglected Opportunities
Unfortunately, far too many entrepreneurs neglect the opportunities that exist to become a gatherer. They are so accustomed to the thrill … Read More