"There was once a Countryman who possessed the most wonderful Goose you can imagine, for every day when he visited the nest, the Goose had laid a beautiful, glittering, golden egg.
The Countryman took the eggs to market and soon began to get rich. But it was not long before he grew impatient with the Goose because she gave him only a single golden egg a day. He was not getting rich fast enough.
Then one day, after he had finished counting his money, the idea came to him that he could get all the golden eggs at once by killing the Goose and cutting it open. But when the deed was done, not a single golden egg did he find, and his precious Goose was dead."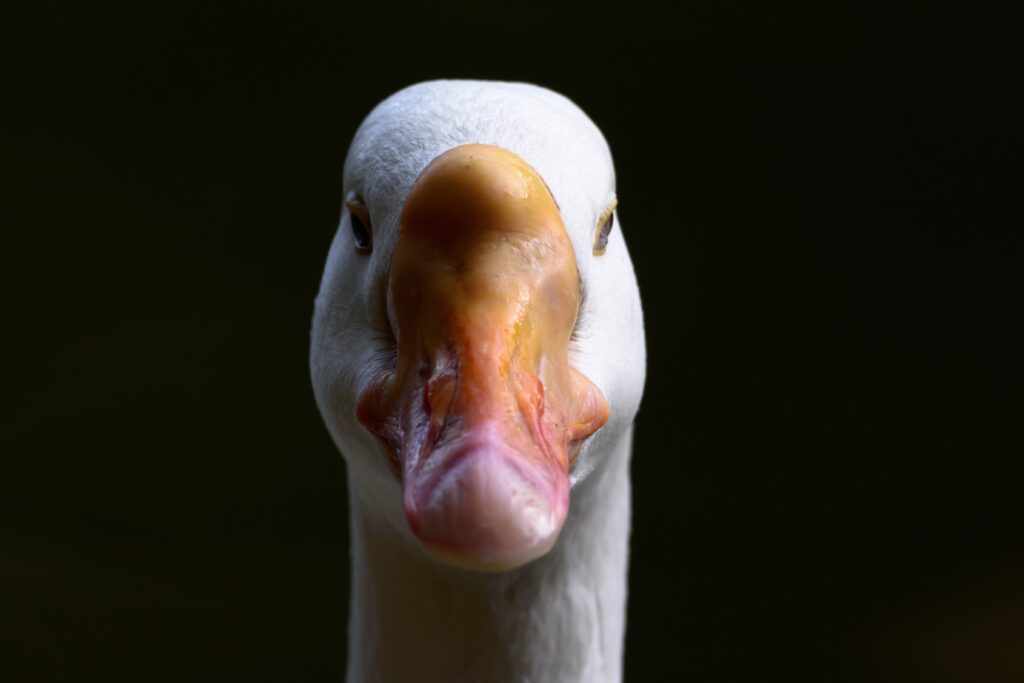 Every time I hear this story, I'm reminded of a conversation I had with a relative of mine a number of years ago. In passing, I happened to mention that after 25 years, I was thinking of selling my business and taking my chips off the table.
To my surprise, he immediately responded that it was a terrible idea and that I should just hire a manager, sit back, and collect an ongoing dividend. "So don't kill the Goose that laid the golden egg" he said.
"Theory is great,
until it is put into
practice"
Now this is a fine idea in theory, however as we all know, many theories are only good until they're put into practice, then they just fall apart.
What really set me back with his theory was that he had never c0me close to risking his future on anything remotely entrepreneurial. He had a secure position, plus a bullet proof pension. That is far different than the life of an entrepreneur.
We do it all!
As owners, we deal with far different issues than being a corporate manager. We don't have the luxury of having an HR department to handle hiring and discipline issues. Nor do most of us have a CFO to manage cashflow, payables and receivables. No, we tend to do it all.
In addition, we carry the burden of our family and employees futures on your shoulders. Let's not forget the hours spent worrying how we are going generate revenue during a particularly lean period or wondering where the next threat to your business lies.
Let's face it, if we are honest with ourselves this is what we signed up for and for the most part these challenges are what drive us forward, but the list of things that preoccupy us is endless. And unlike an employee, we don't leave these worries at the office. They are always lingering just below the surface, 24-7.
This theory of hiring a manager to run your business is a great idea if your plan is to expand your business holdings in other areas. This is because you are still engaged. However, if you have reached a point or age in your life where you've achieved your goals or are no longer motivated, then this is just a bad idea.
For many of us, we have built our companies up over several years and any success we've enjoyed is a result of keeping an eye on the critical metrics of our enterprise. Turning everything over to a stranger in the hopes they will be as diligent as you have been, is a bit of a stretch.
Of course, if you've built a large enterprise and have the luxury of professional managers in place, then stepping away may work. But this is not the reality of most small businesses.
No, its never as easy as just walking away and have someone send you a check every month. There's just too much at risk.
When you consider that most small business owners have upwards of 80% of their wealth tied up in their business, you'll certainly need to stay engaged in some manner, lest you wake up some day only to find your business wrecked on the side of the entrepreneurial highway. This is not like a guaranteed annuity that sends you a check every month until you die, without ever lifting a finger.
Further, do you want to risk having to reengage in your business after an extended absence from the industry if the manager doesn't work out? If you're like most of us, the answer is probably no!
What the uninitiated don't realize is that most owners decide to sell because they feel it's time to move on and take their chips off the table and leave the worries behind.
Hiring a manager and hoping they do well just gives you one more thing to worry about. Isn't that what we are trying to leave behind?
The moral of the story
Every fairy tale has a moral and so does this one. It's simply, watch where you get advice! It's always easy to be an armchair quarterback and offer an opinion when you've spent your life on the sidelines.
Let's remember that it's just a fairy tale, there never was a goose that laid the golden eggs.
You may also enjoy SBM #42  Successful People Do the Hard Stuff
Get More LIFE Out of Your Business
You shouldn't be the hardest working person in your company.
Many small business owners find that even after the struggling start-up years, they're working too many hours and still managing every aspect of their businesses.
Greg Weatherdon has been there, done that. As an entrepreneur, he learned not only how to get a business to the point of running smoothly, but also how to reduce the number of hours he worked, delegate more responsibility to his employees, and take longer vacations while his business chugged along like a well-oiled machine. And now he is providing the secret to success.
Do you suffer from any of the following?
1. Business ownership isn't living up to the dream.
2. Endless workdays.
3. You can't find good people.
4. Profits are less than expected.
5. You can never take a vacation.
You're not alone. But there is a solution. As Greg demonstrates, with some time and effort, you really can Get More Life Out Of Your Business.