Unfortunately, not all entrepreneurs have the same motivations. There are those that really care about what they do and how they do it – the good, and there are those that just want your money – the bad. Fortunately, there are more of the former than the latter.
We often hear complaints on how consumers have been taken advantage of by a less than professional business, but these issue are equally as prevalent in the B to B environments.
Let's look at both and hopefully provide some clues to who you are dealing with.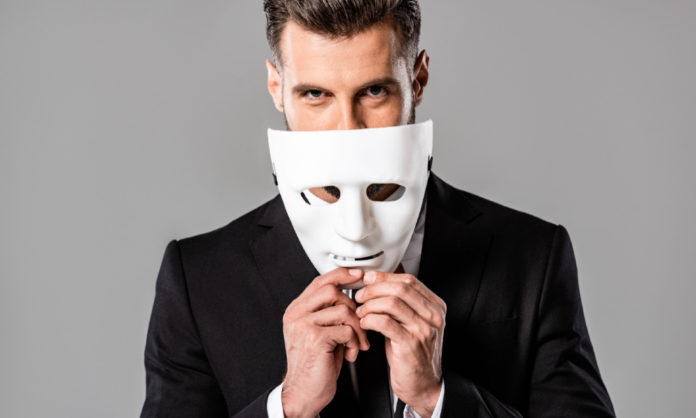 The Bad
The bad entrepreneurs are the ones who are only in it for their own gain. They don't care about the customer. They just want to make a quick buck and move on. These types of entrepreneurs have no regard for quality or customer service. They may be selling products that aren't up to standard, or services that don't deliver what was promised.
They may also be trying to take advantage of customers by charging too much – often relying on business owners lack of knowledge of the market rates for these services.
These types of entrepreneurs will often be quick to promise results, but slow to deliver them. They may also try to push you into a deal before you have had time to think it through properly by pressuring you into signing contracts that are not in your best interest.
The Good
On the other hand, there are good entrepreneurs who genuinely care about their customers and what they do. These are the people who take pride in their work and strive to deliver the best quality they can produce.
Often, they'll walk away from a sale when they know they can't deliver on the customers expectations. Let's be honest, that one of the hardest things to do, but more often than not it is the best decision for both parties.
The good entrepreneurs also understand the importance of customer service. They will go out of their way to ensure that customers are satisfied with their product or service, and they'll be willing to put in extra effort if something isn't quite right.
These types of entrepreneurs will also be more transparent about pricing and when questioned, willingly explain their costs. They may or may not negotiate, but you'll know why. Their goal is not just to make money but rather build long-term relationships with their customers, which usually begins with trust. If earned this trust will result in repeat business and repeat business is far more profitable, than one off sales.
How to Spot the Difference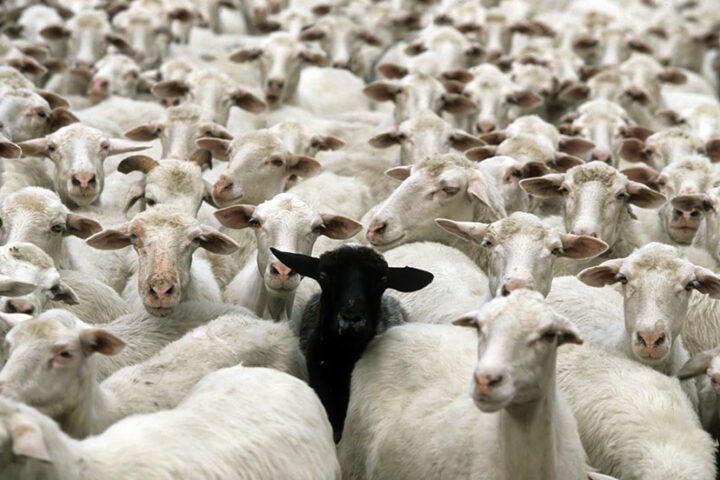 It's not always easy to tell the difference between good and bad entrepreneurs, especially when you're dealing with someone for the first time. Here are a few tips that can help:
Research their background 
Ask around in your network if they have any experience of working with them. This will give you an indication of how reliable they are and what kind of service you can expect from them. But be careful where you source referrals.
Too often entrepreneurs take the lazy way out and post on social media that they are looking a referrals for a specific supplier such as a graphic designer or and accountant. Rarely does this solve their problem as they end up getting dozens upon dozens of referrals from their connections all stating that theirs is the best, without any context. This does nothing to solve the issue and is not much better than a Google search.
Instead, contact a few key trusted associates and ask them if they can provide a referral to the service you're looking for. That way you can have a more in-depth conversation about why they recommend them.
Look at online reviews 
Carefully read them. A telling sign of an entrepreneur's commitment to customer service is how or if they respond to reviews, but especially negative ones. An entrepreneur that ignores any review they get should be suspect.
Let's not forget that there are always two sides to an issue and that the customer is not always right. If a negative review is responded to by an entrepreneur in a professional matter that clearly lays out their side of the issue, they are probably worth a considering. Ensure you check for tone and sincerity of their response. Righteous indignation might be a indicator that they are difficult to work with.
However, a high percentage of negative reviews without a response from the owner, should get a pass. Likewise, nothing but 5 star reviews should also be looked at with a jaundiced eye. Lack of performance details or specifics might be a sign there could be a disproportionate number of fake or paid reviews.
Ask questions
Once you've identified potential candidates, ask a lot of questions. The best suppliers tend to answer most questions before they are even asked and not just the positive attributes, but also the negative ones.
This type of honesty is the exception yet should be the norm. However, it can serve as a good indicator of the depth of their experience. Because of this experience, they know what concerns their clients have and go out of their way to allay those issues with specific examples.
Knowledge
Listen to what they say about their industry. Their discussion should include letting you know about the trends within their industry and whether they are in tune. Whether they agree or disagree with the changes is secondary to the fact that they are aware of what's going on. But they should explain their position.
Set expectations
This applies to both parties. Understanding what both parties expect will avoid future problems. Most of the time this revolves around timelines for deliverables and the the potential consequences of missing these dates. This will give you a better understanding of what they can offer and how they work.
Get a quote
Ask for an estimate or quote on the service or product you are interested in. A good provider should be able to provide this quickly. If not, then it might be a sign that they're not as professional as they claim to be. This may also indicate that they have limited experience with the type of work you are requesting and are unsure of how to price the service.
Check their terms and conditions
This sounds like a no brainer, but make sure you read all the small print before you sign any contracts or agreements. Question anything you don't understand and ensure you get a straight answer. This will help to ensure that you are getting the best deal possible and that there are no hidden fees or costs.
Take your time
Don't rush into a decision. Take your time to consider all of the options before making a final choice.
Conclusion
In conclusion, it's important to do some research before committing to working with an entrepreneur as not all entrepreneurs have the same motivations and goals in mind when working with customers. The good entrepreneurs care about their customers and strive to provide the best quality service or product they can, whilst the bad entrepreneurs are only in it for themselves.
By taking your time to research potential candidates, ask questions and read all of the small print before signing any contracts, you should be able to find a good entrepreneur who will meet your needs.
You may also enjoy reading 4 Ways to Deal With Difficult Clients
Get More LIFE Out of Your Business
You shouldn't be the hardest working person in your company.
Many small business owners find that even after the struggling start-up years, they're working too many hours and still managing every aspect of their businesses.
Greg Weatherdon has been there, done that. As an entrepreneur, he learned not only how to get a business to the point of running smoothly, but also how to reduce the number of hours he worked, delegate more responsibility to his employees, and take longer vacations while his business chugged along like a well-oiled machine. And now he is providing the secret to success.
Do you suffer from any of the following?
1. Business ownership isn't living up to the dream.
2. Endless workdays.
3. You can't find good people.
4. Profits are less than expected.
5. You can never take a vacation.
You're not alone. But there is a solution. As Greg demonstrates, with some time and effort, you really can Get More Life Out Of Your Business.